Marianna, Panama City, and Panama City Beach AC and Heating Repair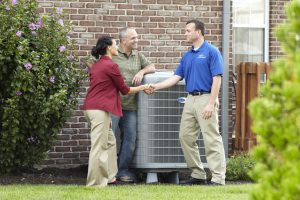 Woodall's Total Comfort Systems is located in Marianna, FL. Our company offers AC and Heating repair services for all makes and also models of systems. We strive to get your system fixed quickly. We offer emergency repairs and also after-hours services. Our technicians are competent and therefore dedicated to getting your system running on the first visit.
Air Conditioner Repair Near Me
If your air conditioner has quit cooling we want to fix it. Woodall's Total Comfort Systems will get your AC system up and running quickly and also cost-effectively. Our service is fast and also dependable with competitive pricing. Once you call us we will schedule an appointment and get to you as soon as possible. We service Marianna, FL and also the surrounding areas. We carry parts for a wide range of AC repairs and also services on our vans. Our technicians will always explain the issues before completing the repairs. Usually, we are able to complete the work the same day. We offer excellent cost-effective air conditioner repairs for your home.
Heating and Air Service Around Me
Woodall's Total Comfort Systems is conveniently located in Marianna, FL. We service surrounding areas as well. At Woodall's Total Comfort Systems we provide outstanding heating and air conditioning services. We offer expert advice for all of your AC repairs. If you are experiencing problems with your HVAC system, contact Woodall's Total Comfort Systems today. We will get you an appointment scheduled quickly. We can have your HVAC system running efficiently.
What Makes Woodall's Total Comfort Systems such a great AC Repair Company?
Top AC Repairs
Best HVAC Contractor
Quality AC Repair
Affordable Air Conditioner Repair